Joan M Beretta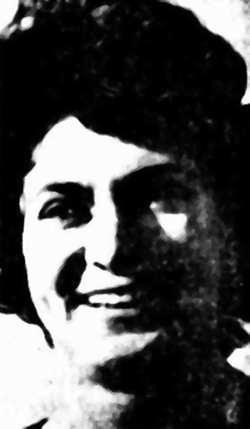 Corio Bay Rowing Club (VIC)
1937-1965
1965 – Interstate Women's Sculling Championship – Second
This sculler from Victoria was one of the most promising youngsters to ever come from Geelong and was a great "find" for rowing.
She was a talent transfer from athletics where she was very successful. The transfer to rowing was in 1964 and by 1965 she was the Victorian representative sculler at the Australian Championships.
In athletics, she had won the Australian cross-country championship in 1961 and contested the 880yd event at the 1962 Perth Commonwealth Games. Also in 1962, she won the English women's mile title.
Sadly, Joan, aged 28, did not return from her nightly training run on the river and her scull was found beneath the Geelong-Warrnambool railway bridge at Breakwater, about one mile from the Barwon Bridge. Her brother, David, and members of the rowing club, joined police in a search which extended throughout the night and early morning.
Her body was found a few days later. There was considerable mystery surrounding her tragic death given her proficiency in the boat and it naturally received newspaper coverage.
Andrew Guerin
Dec 2022