Jack W Beattie
Ballarat City Rowing Club (VIC) then Mercantile Rowing Club (VIC)
Jack was a key member of the Ballarat City Rowing Club from which he rose to become a member of the 1929 King's Cup crew which finished third in Interstate Championships in Perth. He raced alongside fellow club member Lou Zillies.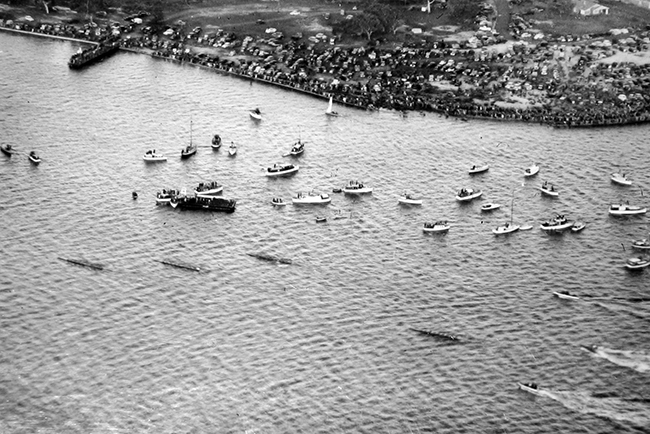 Aerial finish of 1929 King's Cup
Following his on-water rowing career, he became interested in the administrative side of the sport. For many years he represented his old club at the Victorian Rowing Association meetings.
He joined Mercantile obviously after a move to Melbourne and was an enthusiastic and generous supporter of Mercantile for approximately 10 years.
Mercantile President James Sprigg concluded in 1958-59 Mercantile annual report that "Ballarat City, Mercantile and Victorian Rowing have lost a keen and generous supporter by his passing."
Sources:
1958-59 Mercantile Rowing Club annual report