Amanda Bateman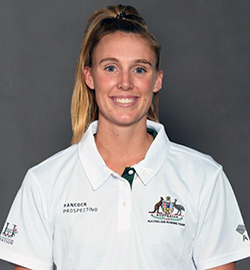 Mercantile Rowing Club (VIC)
2013 – Junior World Championships Junior Women's Quad Scull three seat – Seventh
2014 – Junior World Championships Junior Women's Single Scull – Sixteenth
2016 – Interstate Women's Youth Eight Championship four seat – Second
2016 – National Championships U23 Women's Eight four seat – First
2017 – Interstate Women's Single Championship – Fifth
2017 – U23 World Championships U23 Women's Coxless Four three seat – Eighth
2018 – Interstate Women's Eight Championship four seat – First
2018 – National Championships U23 Women's Quad Scull three seat – First
2018 – National Championships U23 Women's Double Scull bow – First
2019 – World Cup II Women's Double Scull bow – Third
2019 – World Cup III Women's Double Scull bow – Second
2019 – World Championships Women's Double Scull bow – Eleventh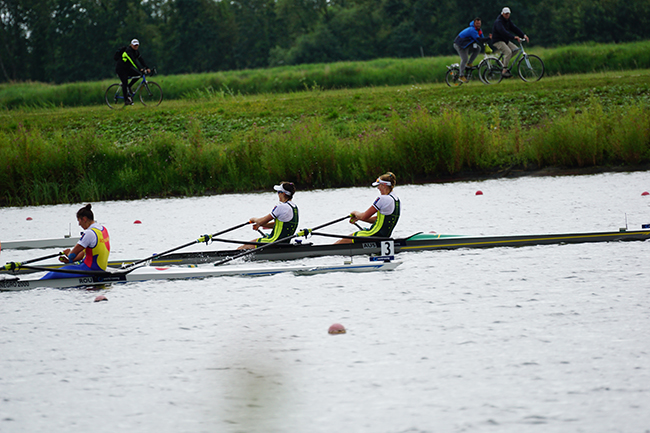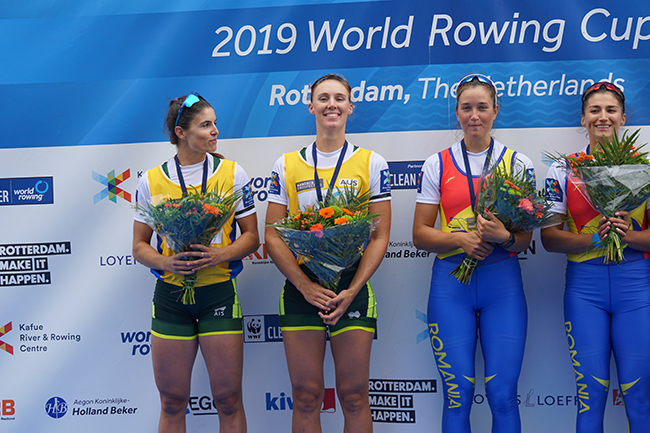 Images from 2019 WC3 - Amanda taking out World Cup despite finishing second to Roumania in the last race.
Rowing Australia's profile of Amanda extracted on the 21st May 2020 advised:
Victorian Amanda Bateman, is the younger sister of fellow ARTeam member, Katrina. The youngest Bateman sister, there are three, has represented Australia twice at Junior World Rowing Championships and once the U23 World Rowing Championships. In 2013, Bateman raced in the Junior Women's Quad, finishing seventh overall, while in 2014 she raced in the Junior Women's Single Scull in Hamburg. In 2017, she finished eighth overall in the U23 Women's Four at the World Rowing U23 Championships held in Bulgaria. At the end of 2018 she joined the Hancock Prospecting Women's NTC and was named in the Women's Double Scull with Genevieve Horton for World Rowing Cups 2 and 3 in 2019. The duo went on to represent Australia at the 2019 World Rowing Championships, qualifying the Women's Double Scull for the 2020 Tokyo Olympic Games.
Date – 21.05.20
Sources:
https://rowingaustralia.com.au/athleteprofile/amanda-bateman/
http://www.worldrowing.com/athletes/athlete/44429/results/bateman-amanda
ra.rowingmanger.com