Jason P Baker OAM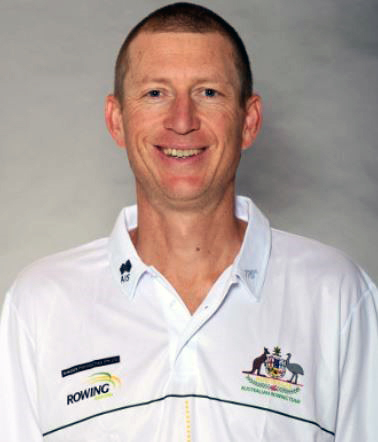 Sydney Rowing Club (NSW)
Rowing Australia's profile of Jason extracted on the 19th May 2020 advised:
Jason Baker currently coaches at The Scots College in Sydney. Prior to that, he coached at Sydney Rowing Club and since the end of 2012 has coached para-rowing World Champion rower Erik Horrie. Having relocated to New South Wales from his native Victoria, Baker coached Horrie to back-to-back World Rowing Championship titles in the Arms, Shoulders Men's Single Scull in 2013, 2014 and 2015. In 2016, Baker was appointed as the coach for the Arms, Shoulders Men's Single Scull for the International Season and coached Horrie to his second successive Paralympic Silver Medal in the ASM1x. In 2017, Baker was appointed Erik's coach for the 2017 World Rowing Championships where Erik won his fourth World Championships gold medal. In 2018, Baker coached Erik to an unprecedented fifth consecutive World Rowing Championships title and will oversee the athlete in 2019.
The citation for his Order of Australia Medal in 2020 read as follows:
Rowing
Head Coach, Scots College, current.
Member, Coaching Staff, Australian Rowing Team, current.
Rowing Coach, Para-rower Erik Horrie, since 2013.
Sydney Rowing Club
Rowing Coach, current.
Former Senior Development Coach.
Awards and recognition include:
Para Rowing Coach of the Year, Rowing Australian, 2018.
Coach of the Year, Rowing Australia, 2013.
Date – 19.05.20
Sources:
https://rowingaustralia.com.au/coach/jason-baker/
http://www.worldrowing.com/athletes/athlete/49452/baker-jason