Dave Bailey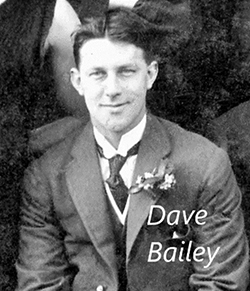 Yarra Yarra Rowing Club (VIC)
Club records for this period are very sparse from what we can gather his history states:-
Committee member 1914/15, 1919/20, 1921/22----1926/27
Vice-Captain 1915/16, 1916/17, 1920/21,
Captain 1917/18—1918/19
Vice President 1930/31 remained as such till his passing.
He won a few club races but no regatta races that show on our records.
A tub pair named in his honour 1929/30 after the shed fire.
Dave Bailey pairs club races held 1933/34-----1937/38
1947/48 club race "Dave Bailey memorial pairs" was held.
It is believed he worked as a barber.
From the 1946/47 annual report:-
"We record with deep regret the passing of our esteemed vice president Mr Dave Bailey "
Jim Skidmore
August 2022