Edward R Ainley
Yarra Yarra Rowing Club (VIC)
1885 - Intercolonial Men's Eight Championship bow - Second
1886 - Intercolonial Men's Eight Championship bow - First
1887 - Intercolonial Men's Eight Championship bow - First
1887-94 - Captain Yarra Yarra Rowing Club
1888 - Victorian Champion Scull - Second
1888 April - Intercolonial Men's Eight Championship two seat - First
1889 - Victorian Champion Scull - Third
1889-1907 - President of Yarra Yarra Rowing Club
1890 - Victorian Champion Scull - First
1890-1-2-3 - Victorian Champion Four stroke - First
1891 - Victorian Champion Scull - Second
1891-2-3 - Victorian Championship Eight stroke - First
1892 - Victorian Champion Scull - Fourth
1893 - Victorian Champion Scull - Second
1894 - Victorian Champion Scull - Sixth
1903 - Interstate Men's Eight Championship selector - First
1904 - Interstate Men's Eight Championship selector - First
1905 - Interstate Men's Eight Championship selector - First
1906 - Interstate Men's Eight Championship selector - Second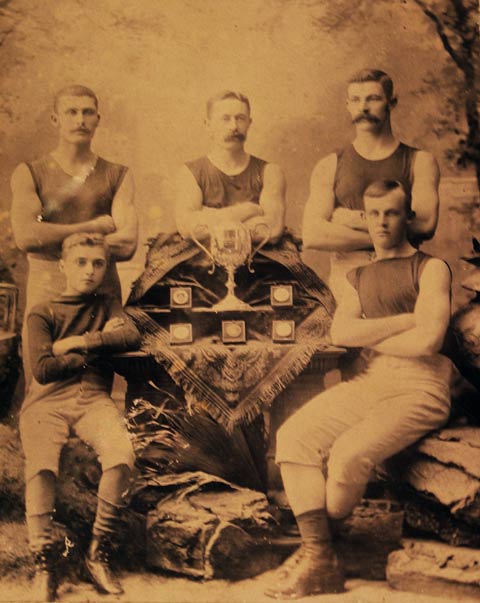 Edward Ainley died young in 1907 whilst the President of Yarra Yarra Rowing Club. His obituary in the Annual Report of the Victorian Rowing Association noted that he had done much to advance the sport through his skill as both a sculler and oarsman. An excellent oarsman and administrator of the sport, much respected and revered by the Victorian rowing community.
An obituary in The Argus noted that he was one of the best known of Victorian oarsmen and was in his day, the best amateur sculler in Victoria.
Given that Yarra Yarra was so successful in this period winning its first Victorian Premiership Pennant in 1891, and subsequently did not have a Victorian representative from 1896-1961, he is much revered.
Andrew Guerin 2015, updated October 2020 with additional results sourced by Steve Roll