Jessie B Abercrombie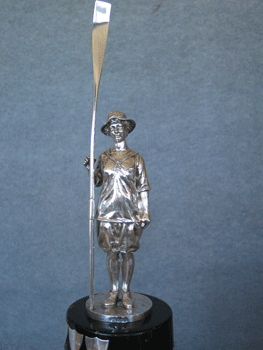 Brisbane Ladies Rowing Club (QLD)
1920 - Inaugural Secretary of the Australian Womens Rowing Council
1920-26 - Queensland Councillor to Australian Womens Rowing Council
A pioneer of women's rowing who died in 1928.
It appears that Jessie Abercrombie was a driving force behind the establishment of both the Australian Ladies Rowing Council and the Australian Women's Four Oared Championship.
Jack Pritchard in his book Rowing in Queensland 1880-1995 states: The annual report states that the QRA (Queensland Rowing Association) was the first governing body in the Commonwealth to permit lady rowers to assist in the administration of the sport. The wisdom of such action was exemplified by the excellent assistance rendered by the Brisbane Ladies' Rowing Club and their Delegate (Miss Abercrombie) in connection with the Ladies' Four Oared Championship of Australia.
Andrew Guerin, May 2020