1919 Inter Allied Games Medals
Return to Trophies and Medallions home page
The Inter-Allied Games was a one-off multi-sport event held from 22 June to 6 July 1919 at the newly constructed Pershing Stadium just outside Paris, France following the end of World War I. The host stadium had been built near the Bois de Vincennes by the U.S. Military in cooperation with the YMCA.
One of the driving forces to conduct the event was that it had taken several years to get Allied soldiers to WW1 and it was going to take two years to get them home. After hostilities ended, many soldiers took up trades, went to universities, etc, but there was an embarrassing number of them remaining to keep occupied. Sporting competitions were created to maintain discipline and interest.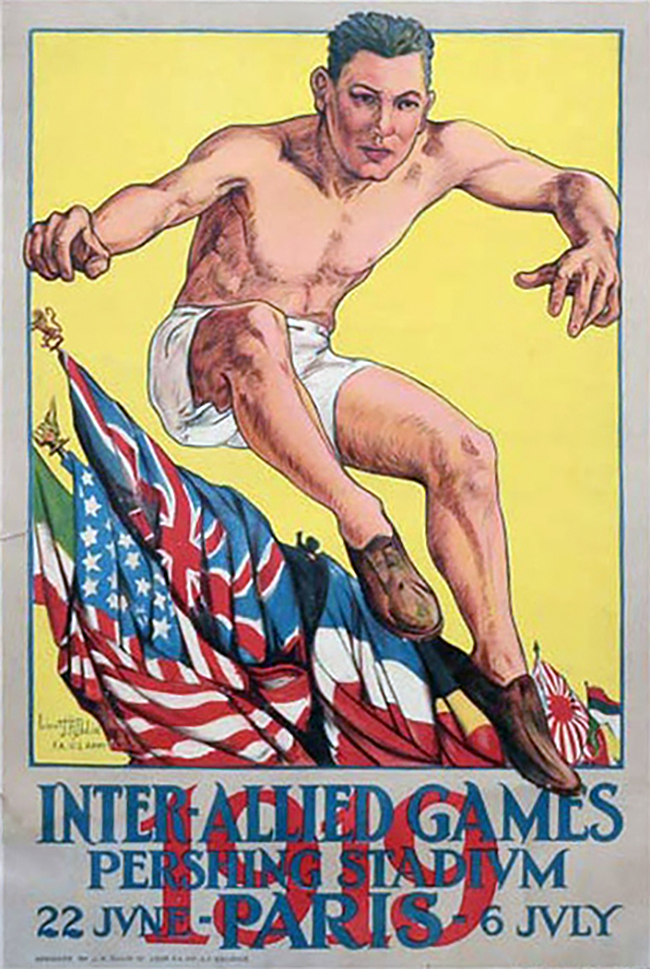 Participation medal
All participants at the Inter Allied Games in Paris received the following participation badge. This badge was that of Arthur Scott, four man of the AIF rowing rowing eight which finished second. It comes from the Andrew Guerin collection.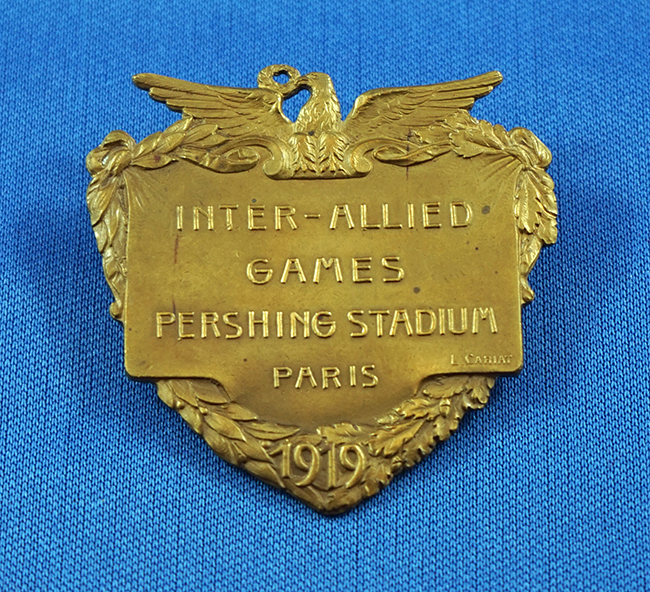 Second Place Medal
AIF crew on the Seine in Paris
The Australian AIF crew finished second at this event and received this medal. This was given to Arthur Scott, the four man of the AIF crew. It comes from the Andrew Guerin collection.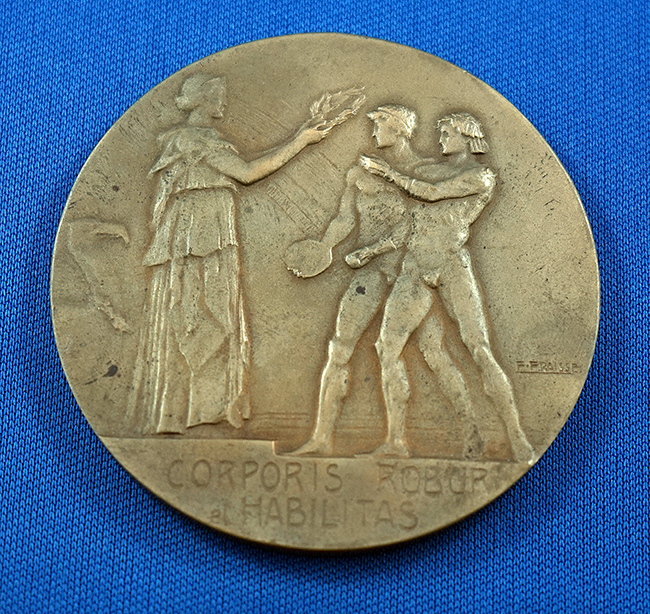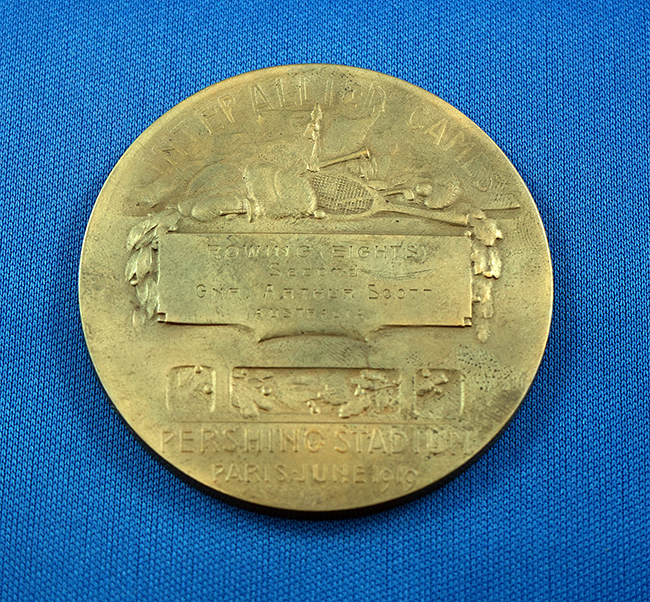 Return to Trophies and Medallions home page.